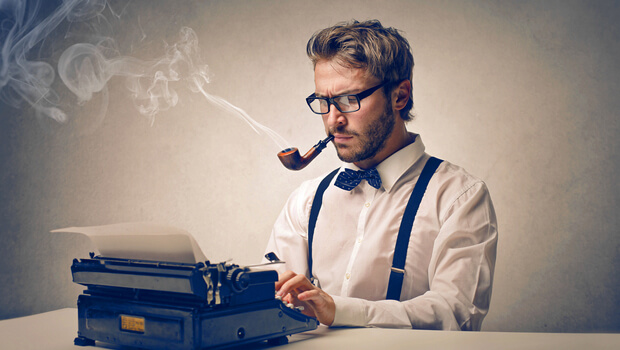 I think, nowadays, "Make Money Online" is the most searched keyword in Google. We can see millions of results within a fraction of second. So, you will get confused in taking a good decision for choosing a best and effective method for making money online. From my own experience, "Blogging" is the most effective method for making money online. But, before choosing blogging as a best method, we have to find the answers for these questions; What is blogging? , What is niche blogging? , How do I earn money from niche blogging?….
Don't worry, I'm here to help you to solve all your queries. Just continue reading. Now, I'm going to help you to Choose a Most Profitable Niche for Blogging. Choosing a niche is the first step while starting a blog.
Planning to Start a Blog?
So you decided to start a blog. That's a wise decision. But, I have some questions for you. So, ask these questions yourself!
What the reason for starting a blog? Just for a time-pass, or for an income?
How you are going to make money from blogging?
When you will get an income from your blog?
What is your niche for blogging? What you are going to write in your blog?
Will you able to update your blog regularly?
What is a Niche Blogging?
Niche blogging is the method of creating a blog or website that is intended to promote or market a particular product or service for making money and reputation. Now, most of the bloggers are doing niche blogging for getting an immediate income. If you are really interested to make money online, then blogging can help you to make thousands of dollars within few months.
Why We Need to Choose a Niche for Blogging?
Niche is like specializing a particular topic that we are interested to do. We all know that, customers are the main source of income in all types of business. In blogging, a visitor is turning to a customer. But, where we can drive these visitors to our blog? The best answer is Search Engines and Social Media websites. Google is the most popular search engine in the world, and Google loves niche blogs. Because, Google consider your niche blog as a good authority and gives more priority to your content. We can find many popular niche bloggers who is generating thousands of visitors to their blogs from Google organic searches. Now, check these main advantages of niche blogs;
Advantages of "Niche" in Blogging
Easy to create high quality articles, without depending other content writers.
No need to invest money to write articles.
Your blog will easily get approved by AdSense and other famous advertising companies who are giving more preference to niche based sites.
Very easy to implement different marketing strategies to promote products that are related to your blog topic.
Easy to get huge income from affiliate merchants, advertisers and partners.
How do I find The Most Profitable Niche for Blogging?
Don't think that, finding a profitable niche for blogging is a hard job. All you need is to ask these questions to yourself;
Who are you?
What you are?
What's your area of interest?
What's your strength?
What's your weakness?
If you are having a "permanent" answers for all of the above questions, then you know how to choose a profitable niche for blogging. Just choose your interested topic and more forward. My recommendation is, before choosing your niche, you have to check for the current trends by using Google Trends.  This will help you to make a good decision.
What are the Famous Niche Topics Used for Blogging?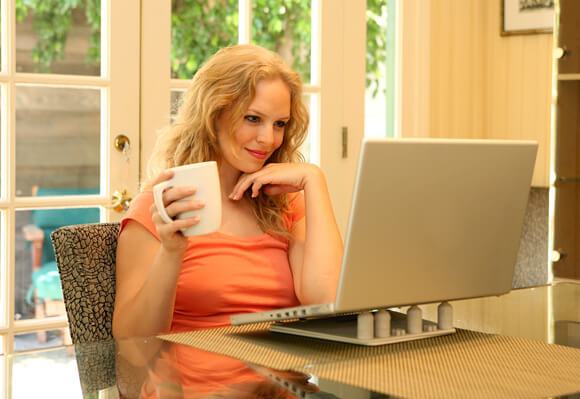 Affiliate Marketing
If you are expecting an immediate income from blogging, then I would recommend you to do affiliate marketing. You can easily generate huge income from different products and services like;
Web Hosting Services
Domain Registration Services
CDN Services
WordPress themes
WordPress plugins
Email Service Providers….
These are the high paying products and services that you could easily promote in your blogs to earn an extra income. You can easily join in any affiliate programs by following these common steps;
Search your product or service in Google that you wish to promote.
Find some reputed websites.
Go to the website and scroll down to the website footer area to find a link to affiliate promotion signup page.
Sign Up as an affiliate and promote the product or services in your blog by posting a review or placing banner ads.
Advertisements
Generating income from advertisements is not that much easy, and your blog needs to be more popular to attract advertisers for placing ad banners. All you need is to write and promote high quality articles in your blog, based on your niche. After completing at least 6 months in blogging, you can able to apply for an AdSense account for placing advertisements in your blog. But, you need to earn some good number of traffic to make your application get approved.
If you are not a skilled writer, then you have one another option for making money. ie, You can create a blog for just sharing Wallpapers, Videos, and other attractive contents. There you can easily generate a good traffic from the famous social media websites like Facebook, Twitter, Stumbleupon etc. But, don't forget to check the copyrights of the contents you are going to publish in your blogs. If you don't respect the copyrights of the author, then your content will be removed from Google and your AdSense application will be rejected.
Conclusion
You can start a blog within few minutes. But, adding relevant and good content in your blog is not an easy job. The solution for this problem is to start a blog by following your own niche. Then you can easily add high quality contents to your blog. According to Google, Content is everything!
Share Your Thoughts!
Are you a successful blogger? What's your blog niche? What's your monthly revenue from blogging? What's your primary income source? Leave your comments below, and let's discuss more about "niche blogging and its importance".