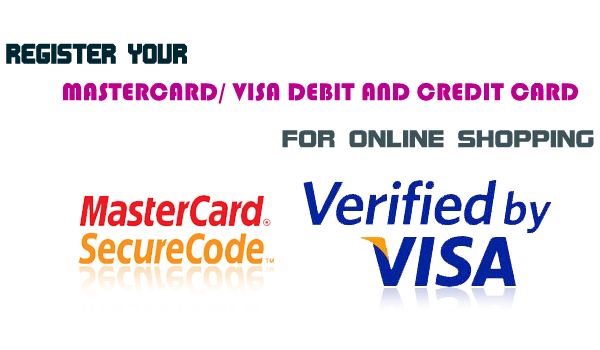 Nowadays online shopping is getting highly popular in India. There are many online shopping websites available for us to choose the best products for our needs. Online payment services have also become completely flexible with all online shopping websites accepting MasterCard and Visa debit cards for payment purposes. In this article, we are going to find out how to register MasterCard or Visa debit and credit cards for online shopping.
About Online Payment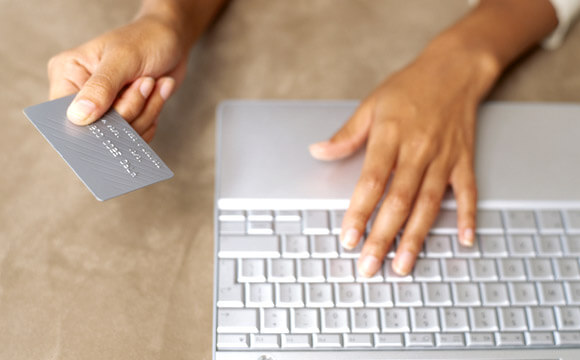 While comparing with other countries,  a good percentage of people in India are still afraid of entering into online transactions.
Regarding online purchases, still many questions are arising on the credibility, reliability and security of the online transaction. The primary reason behind this scenario is the recurrence of unpleasant incidents we find in media regarding online phishing activities and cyber attacks.
Register MasterCard or Visa Debit And Credit Card Now!
As I mentioned above, most of the online shopping websites allow us to use Master debit cards, Visa debit cards and credit cards for settling the payments. Internet banking and PayPal are the major alternative payment methods available now.
During the product checkout, we need to choose a payment method to complete the purchase. In India, all the banks provide international MasterCards, Maestro cards and international debit cards to customers to perform financial transactions.
The distinctiveness of the international MasterCard's and Visa debit cards is that we can use those cards for withdrawing money as well as performing online payments. The important point that we need to consider before using the MasterCard or Visa debit cards for online shopping is that we must do a one-time card registration to enable 3D secure two-step verification.
As per the strict directive from Reserve Bank of India, starting from August 1st, 2009 you must enable the two-step verification process on your cards by registering your MasterCard or Visa Debit/Credit Card through the respective bank's online portal for performing online money transactions.
VISA terms this two-step verification process as "Verified by VISA" and Master Card calls this as "MasterCard Secure Code."
What is Verified by VISA?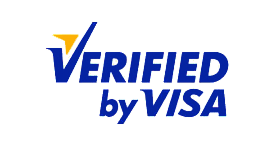 VISA Inc. is an American multinational financial service headquartered in the United States of America. VISA provides electronic fund transfer throughout the internet. In India, most of the banks depend on VISA for handling all the electronic fund transfers.
VISA provides an additional security called "verified by VISA" for protecting their customers in online money transactions. For doing online payment transaction, all the VISA card users must register their cards online.
You will be required to fill the below-mentioned details for registering your card;
User ID.
Password.
Personal Assurance Message (PAM).
What is Personal Assurance Message?
During the online transaction, you will be redirected to the payment authorization page (Two-step verification) for entering your password. In that page, you can see the Personal Assurance Message to ensure the genuinity of the two-step verification page.
Note: Some fraud websites may redirect you to the phishing page that is designed very similar to your bank's two-step verification page. The intention of creating this kind of pages is to steal your password. If you can't see your custom PAM, then you can make sure that you are landed on a phishing page. In those cases, please do not enter your password!
What is MasterCard Secure Code?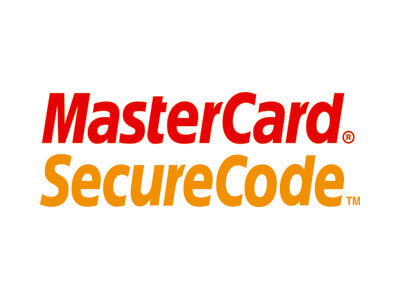 MasterCard Inc. or MasterCard Worldwide is an American multinational company that provides the same services as VISA Inc. Just like VISA, many of the Indian banks use MasterCard for handling electronic fund transfers.
MasterCard provides "Secure Code" to users for avoiding unauthorized transactions using its debit cards and credit cards. This secure code is same as our password, and it is used for authorizing the legitimate user to make online transactions. This gives an enhanced security for all online transactions.
What is 3D Secure Service?
3D Secure Service provides an efficient authentication system to users' debit card/credit card during the online transactions. So, each transaction you make through online will be authorized by matching your card details.
For completing the 3D secure transaction, you have to enter your card number, your name printed on the card, card expiring date and the CVV number [This number is usually a three-digit number can be found on the back side of the card]. This verification procedure confirms that your card is with you, and it helps to prevent all the unauthorized transactions using your card.
How to Register Your MasterCard or Visa Debit and Credit Card For Online Shopping?
Steps For Registering Your Debit Card or Credit Card:
Go to your bank website.
Find the link for registering your bank card (Below I have mentioned a few bank's registration links).
For registration, you need to provide your account number and ATM pin.
Set your user ID, password, personal assurance message or secure code to complete the registration.
What Happens If You Don't Register Your VISA/MasterCard?
If you don't register your bank card, then you will be asked for completing a one-time registration for your card during your first online transaction. So registering your card is mandatory.
Some Popular Indian Bank's Card Registration Links:
Facing difficulties in registering your card or unable to find your bank's registration page? Post your queries here. I'll try my best to help you.
If you've found this article helpful, please share this on your social media profiles.